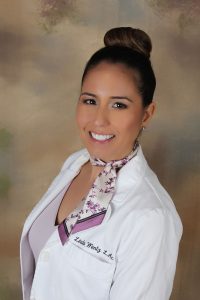 Linda is a National Board Certified (NCCAOM) and Licensed Acupuncturist. She received her diploma of acupuncture from the Maryland Institute of Traditional Chinese Medicine. She is authorized to practice as a Licensed Acupuncturist by the Commonwealth of Virginia and Board of Medicine.
"I have always been interested in health and wellness and maintaining it through a balanced life. Traditional Chinese Medicine is a whole medicine and also is a preventative practice. Practitioners not only will address the main health concern but will advise ways to maintain good health. We don't just look at one symptom or ailment of a person but look at all imbalances and assess the root cause and connections.
"I wanted to practice acupuncture to help patients feel better, naturally and achieve optimal wellness through acupuncture, nutrition and stress management."


My specialties are prenatal care, fertility, and pain management. However, since I've been in practice since 2002, I had experience with many different health concerns. From complicated cases to just maintenance and prevention, I am confident to be a partner in your health. 
In my free time, I enjoy spending time with my family and friends and entertaining. I love going for nature walks, yoga, swimming, and doing varied HIIT workouts. A self-proclaimed foodie, I'm always up for new recipes. 
"The doctor of the future will give no medication, but will interest his patients in the care of the human frame, diet and in the cause and prevention of disease."

~  Thomas Edison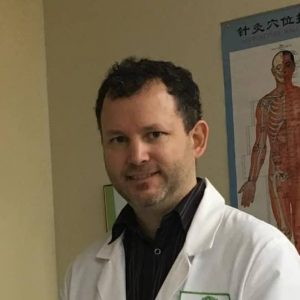 Matt began his career 30 years ago when he was introduced to a Taiwanese acupuncturist by his Tai Chi teacher. Matt's early training included Tai Chi, Qigong, Tui-Na/acupressure, meditation, and Chinese dietary therapy with some basic herbal knowledge.
After graduating from Virginia Commonwealth University, Matt later continued his studies at Qi Elements school of Massage and became a licensed massage therapist. He pursued his dream and later graduated from Virginia University of Integrative Medicine as a licensed acupuncturist L.Ac.. Matt is licensed in D.C., Maryland, and Virginia.
"The combination of all these disciplines work synergistically for complete health and vitality. I am a firm believer in what Oriental medicine can offer as an
alternative or as a component, integrated with Western medicine. I have extensive personal experience with diet and nutrition and orthopedic treatments with working with all kinds of athletes for many years. I am very sensitive to the needs of couples trying to conceive and to support women throughout pregnancy. Patients who have had limited success with western treatments alone often see improvement in symptoms when working with a Chinese medical practitioner."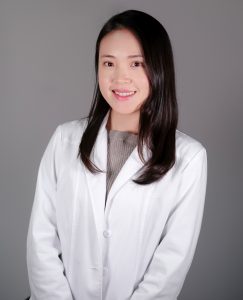 Chae is a nationally Licensed Acupuncturist (NCCAOM) and certified by the Board of Medicine in Virginia and Maryland. Her practice is based on an integrative, whole-body approach to healing, providing personalized and effective therapy.
She is genuinely passionate and skilled in treating her patients by tuning into their specific imbalance and using the traditional acupuncture, consultation, nutrition, and herbs to guide them to become the best version of themselves – physically, mentally, and spiritually. As each visit builds up, the general health goal is to decrease inflammation and improve metabolism.
Clinical background and specialty are well-rounded: in pain management, gastrointestinal condition, women's health (hormone regulation, period discomfort, fertility, pregnancy support), emotional health (stress, anxiety, depression), metabolic blockage (weight loss, insomnia, edema), and improving the overall quality of life.
Chae acquired the master's degree in Oriental Medicine at Virginia University of Integrative Medicine and bachelor's in Public Health with a pre-pharmacy minor at James Madison University. Combining her expertise in western & eastern medicine, she completed clinical internships with Dr. Tae Cheong Choo who is teaching at Wongu University of NV, and with Dr. Hon Lee who was a former U.S marine combat and now a world-class TCM practitioner and qi-gong instructor, where Chae worked with patients of severe chronic pain, fertility, and side-effects of chemotherapy, etc. She is also a volunteer acupuncturist and medical provider at the Loudoun Free Clinic.
When not seeing patients, Chae enjoys going on a hike, absorbing nature, traveling, spending time with loved ones, serving the community, cooking new healthy recipes, and yoga & pilates.